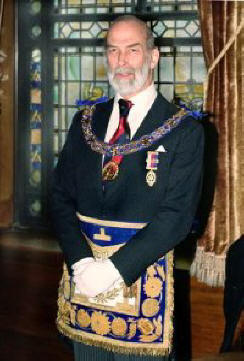 A Message from H.R.H. Prince Michael of Kent Provincial Grand Master
"The Internet is one of the most significant changes in communication for many years and as we have approached the end of the 20th and the start of the 21st century I am pleased that this medium is being used to inform and instruct on a scale that could not be envisaged just a few years ago.
That this should happen when Freemasonry is enjoying a new openness is entirely appropriate and I wish the Prince Michael of Kent Lodge web site best wishes for the future."